"A Charged Embrace" Comes to CD with Streaming Venues Coming Soon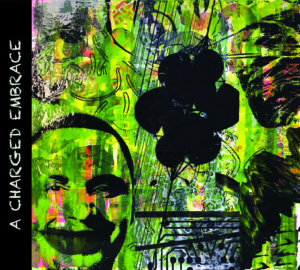 One of the two debut albums for the newly formed label, Jacaranda Live Recordings, A Charged Embrace includes six live concert performances of Broughton pieces, most notably the live concert premiere of his Concerto for Violoncello and 10 Instruments, deemed "eloquent and passionate" by the LA Times, and featuring Andrew Shulman as solo cellist with Benjamin Wallfisch conducting. And Sonata for Violoncello and Piano, with Shulman and pianist Robert Thies. Both works were composed for and premiered by Andrew Shulman, with the sonata composed in honor of composer Benjamin Britten's centenary (Shulman had been cellist in the Britten Quartet before moving to the US. He is currently principal cellist with the Los Angeles Chamber Orchestra).
The CD is currently available for purchase directly from the Jacaranda Live Recordings website, with a release to all streaming services (Apple Music, Spotify, Amazon Music, Deezer, and more) coming soon. The liner notes are also available for online viewing at this time.
Jacaranda Live Recordings produces an annual classical music concert series of modern music and works written since 2000, as well as rare older classical music.